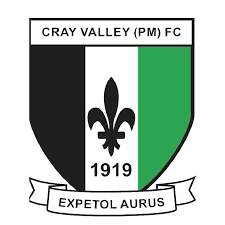 The Wells dismal away form continues as they went down 2-1 away to Cray Valley PM.
Despite the early exchanges between the two sides being comparatively even,
Jamie Wood opened the scoring for the hosts on 16mins with a blistering 22 yard drive that gave the otherwise superb Steve Lawrence no chance in The Wells goal.
The Millers doubled their lead 4 mins into the second half when Wells substitute Luke Carpenter failed to clear his lines and was pick pocketed by impressive Cray Sub Denzel Gayle who finished with aplomb.
The Wells pulled a goal back when James Pinnock finished from close range after a good cross from Josh Biddlecombe.
Despite a period of pressure The Wells couldn't find the equaliser and The Millers held on to take all 3pts.
Next up The Wells host Sheppey Utd next Saturday.
Kick Off 3pm.