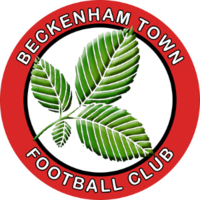 The Wells booked their place into the next preliminary round of the FA Cup with a solid 1-0 win and performance against league rivals Beckenham Town.
Brad Potter scored the only goal of the game from a corner with a looping header over Becks stopper Rilwan Anibaba.
The win sets up a potential local derby against Rusthall who play Hounslow at the Culverden on Sunday.
Next up for The Wells is the beginning of league commitments with Lordswood visiting The Culverden next Saturday.
Kick Off 3pm