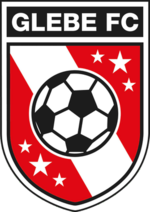 A Rested Wells welcome last seasons Division One champions Glebe to The Culverden on Tuesday evening.
Founded in 1995 by Chairman Rocky McMillan, Glebe currently occupy 14th position in their inaugural season in the SCEFL premier.
They have gained 11pts from their 10 games with a record of 3 wins, 2 draws and losing 5 times.
The Wells sit 3 places below Glebe and will be looking to improve on a record of 2 wins, 2 draws and 5 defeats.
A win for The Wells would see them climb 2 places.
Kick Off 7:45pm