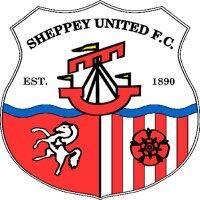 The Wells signed off from the 17/18 league campaign with a 1-2 away win at Sheppey Utd.
The hosts took the lead after 6mins through Dan Bradshaw.
Skipper Perry Spackman equalised for The Wells on 31mins.
Super sub Ollie Cooke entered the fray in the 3rd minute of time added on and headed home the winner with his first and last touch of the game to secure the 3pts and The Wells 12th league win of the season.
The Wells finish the season in 15th on 46pts and a record of 12 wins, 10 draws and 16 defeats.
Next Up it's the BIG ONE!!!
The SCEFL Challenge Cup final
Vs Whitstable Town at Tonbridge Angels Longmead Stadium.
Kick Off 1pm